Grupo Trablisa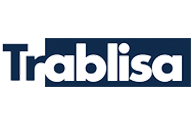 Anschrift : 07009 Palma de Mallorca, Camí dels Reis s/n Edificio TRABLISA, Polígono Son Castelló
Telefon : +34 902 300 309
Fax : +34 971 431 428
Web :www.trablisa.es

Trablisa is a fully Spanish-owned family company, founded, registered and authorised in 1975 by the Ministry of the Interior with reg. no. 72, and are inscribed in the special register of security companies maintained by the General Police Directorate.
In 2007 the Trablisa Group, continuing its policy of growth and expansion, acquires the company PREFOC, leader in security systems in the prevention, detection and fire extinction in the Balearic Islands.
Today, Trablisa's comprehensive security solutions provide a global response to the needs required today by homes, small businesses and large corporations.
After more than 45 years in the sector, we are among Spain's top five security companies, and we continue to be leading suppliers of a wide range of security and protection equipment and services, with offices in the Balearic Islands, Andalusia, Catalonia and Madrid.