How to get the most out of AI-Video Analytics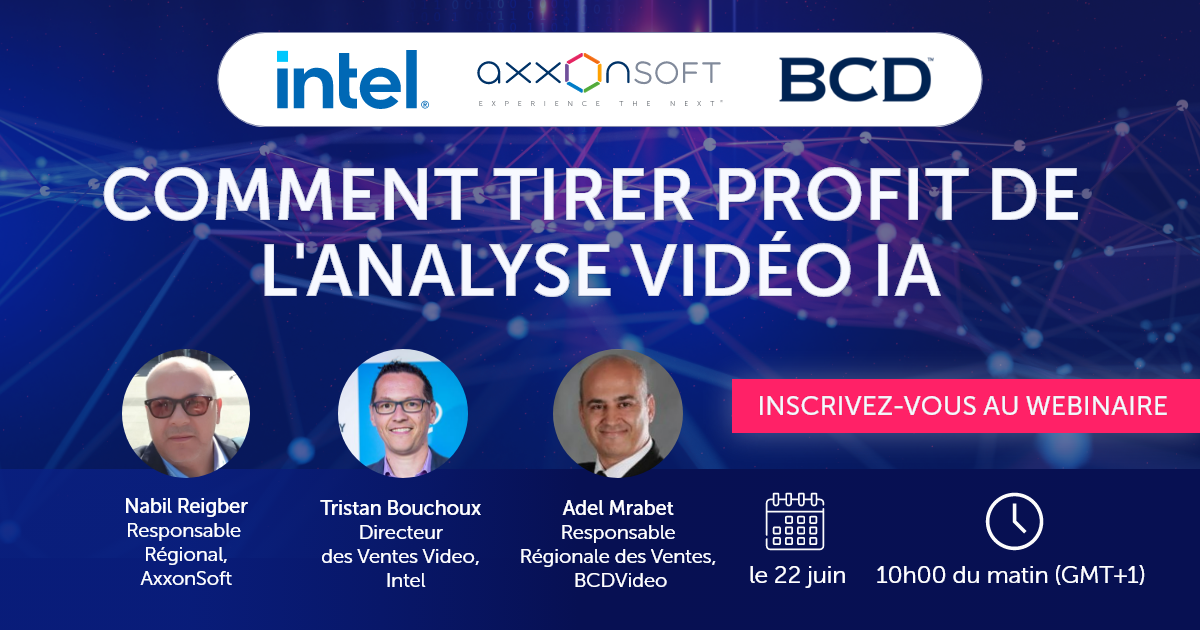 Today, modern video surveillance consists of managing the events that will be scheduled in advance, which would mean a smarter involvement of the operator but also of the administrators in order to better anticipate and improve security systems.
Join our experts at AxxonSoft, Intel and BCD to see how you can use video analytics running on the right hardware to smartly secure your most precious assets and mitigate risk, and also how Intel technology will help you build value-added solutions with AxxonSoft software. Our experts are ready to support you to embrace the Video AI journey by using highly scalable and performing backend and client solutions.
Language: French
Presenter: Nabil Reigber
Browse our on-demand webinars below to expand your knowledge on our solutions and study the best practices.
Webinars on-demand