INTRODUCING INTELLIGENT AXXON ONE VMS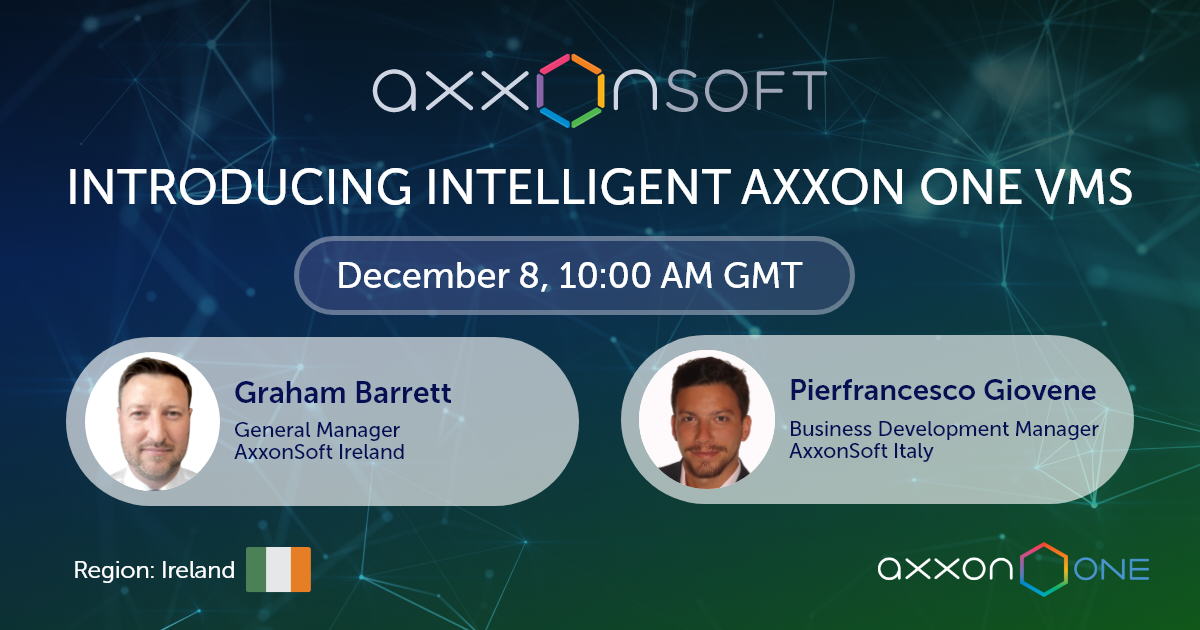 Welcome to our online event that will be held on December 8, at 10 AM GMT.
Feel free to attend and don't miss your chance to find out what makes AxxonSoft a unique company in the field of safety & security industries and sets it apart from the competition.
Discover all the advantages offered by the Axxon One VMS (Video Management System):
What is Axxon One VMS?
What is AI-Powered Analytics and trained Neural networks?
Find out which Intelligent technologies can help you reveal what you need.
Learn how to use enhanced features in recorded video.
Unlimited Scalability, Ai Powered Video Analytics, Smart Forensic Search, Axxon One Retail Pack
Finally, we will explore the benefits of using these elements together by demonstrating the potential of the solutions through practical cases and answering all your questions.
To be on top of all the innovations in the field of video surveillance and security register now!
Language: English
Browse our on-demand webinars below to expand your knowledge on our solutions and study the best practices.
Webinars on-demand