SICHERHEITSEXPO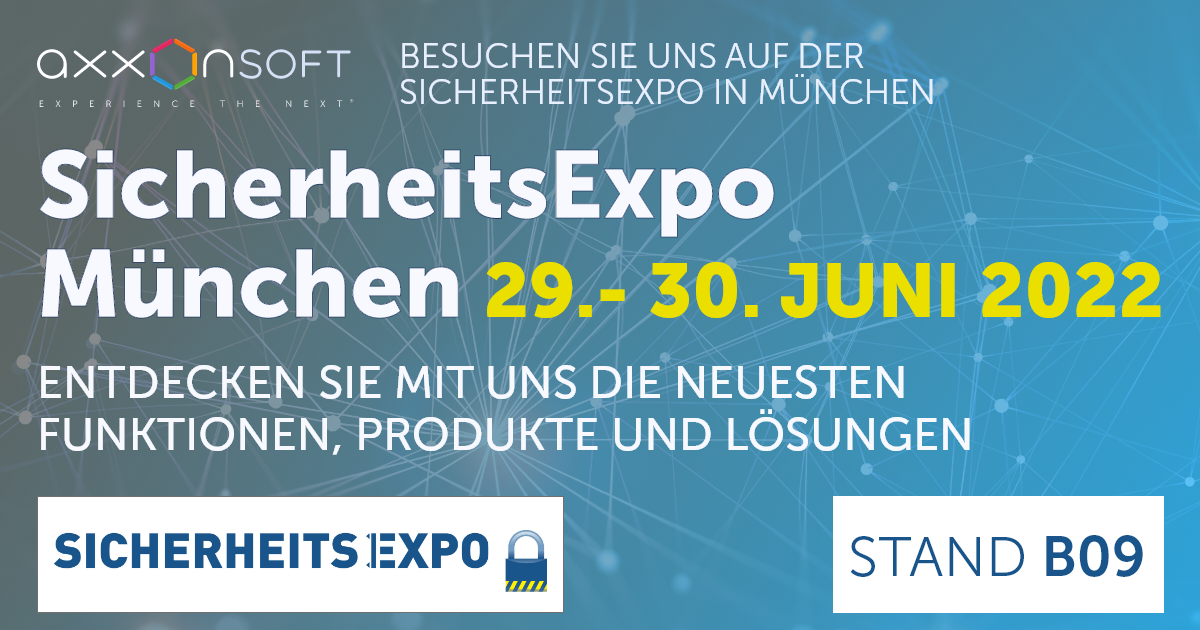 WELCOME TO THE SICHERHEITSEXPO, MUNICH 2022
Over the two days, you will have an opportunity to see the latest additions to our powerful AI-Powered Neural Network analytics, Intelligent video search, Cloud computing, and Integrated Security Solutions. We will demonstrate the capabilities of our limitlessly scalable VMS software, and cloud-based system that can be optimized for any task.
Don't miss your chance to have a personal session with one of our experts in the region and learn about market trends and opportunities, to take your business to the next level.
Visit AxxonSoft and experience the latest developments with us.
Browse our on-demand webinars below to expand your knowledge on our solutions and study the best practices.
Webinars on-demand