TD Synnex, NetApp & AxxonSoft: One-Stop Solution For Effective Security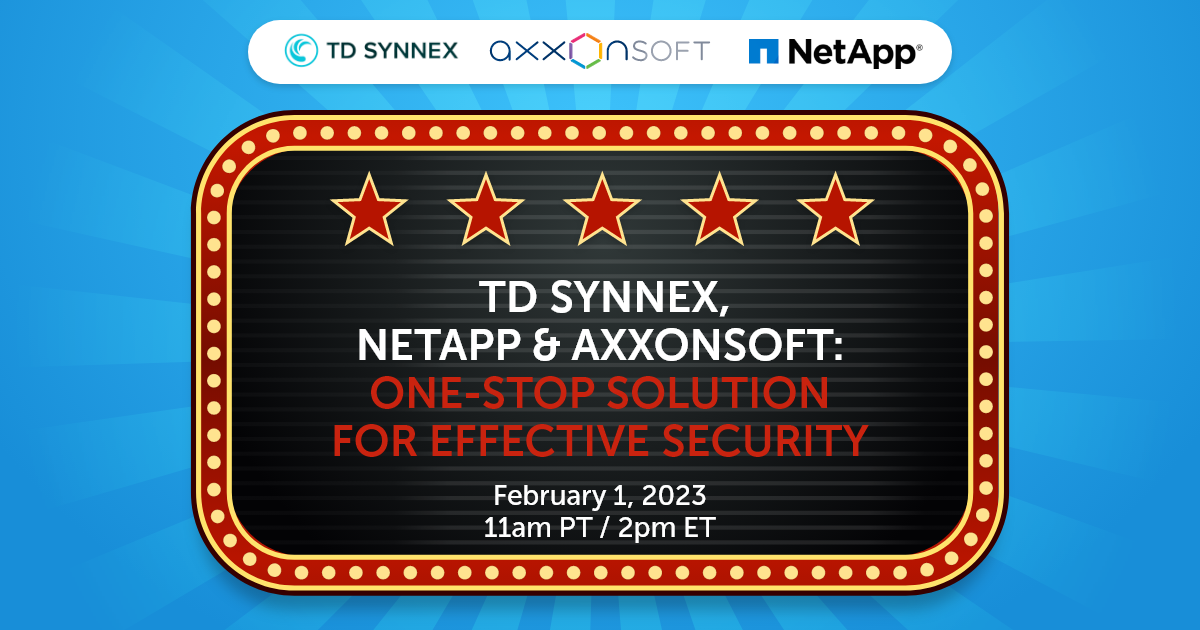 Join our round table discussion with TD Synnex and NetApp, where we will be diving into the implementation of smart video surveillance in casinos, and our joined solutions to common safety issues.
Some of the topics that we will cover include:
Setting up surveillance cameras in a casino that meet all requirements
Preventing robberies inside and outside the casino
Key to organizing a central monitoring room
You will get a chance to explore one of our vertical solutions, easy system scaling, as well as numerous more topics that will be discussed in depth by our experts. Therefore, make sure to mark your calendars and we will see you there!
Language: English
Browse our on-demand webinars below to expand your knowledge on our solutions and study the best practices.
Webinars on-demand