Axxon contributes to the largest security trade show IFSEC 2009
05/25/2009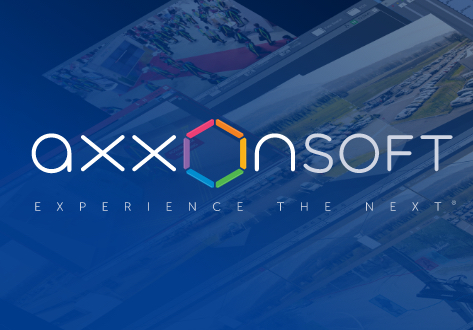 From May 11 to May 14, 2009 Birmingham, UK was the venue for one of the most high profile events in the security business world – the IFSEC 2009 trade show. Axxon took part in the exhibition to unveil to the European public a new NGP based product and present the internationally renowned Intellect based solutions.
Axxon demonstrated Axxon Smart IP – the professional entry level video surveillance system based on the novel NGP platform, as well as Auto Intellect – the vertical solution for automatic number plate recognition (ANPR) and Face Intellect –the facial recognition tool. The company stand was frequented not only by prospective partners but also by hardware producers. It was a chance to cherish the already blossoming relationships with Axxon sci-tech associates - Axis, Bosch, Southwest Microwave, Vivotec, and win over new vendors - e.g. Basler Vision Technologies. Savvy public was drawn in by Axxon versatility and all-inclusive solutions. The security community highly appreciated the seamless integration of IP-cameras and Java Script programming opportunities for automated scenario based responses. The novel OpenGL powered window of Axxon Smart IP also came into the spotlight.In the exhibition days, complete with meetings and negotiations, Axxon and its partners moulded new tentative agreements and prioritized their collaboration tasks.
On the third day into the exhibition, Axxon held a function and dinner-party for the press, represented by the top 10 industry quality publications and UK-based IMS Research, a leading market research provider. The invited media experts hailed Axxon novelties as unrivalled and a groundbreaking development for the market. Seizing the opportunity at the trade show, a handful of worldwide acclaimed European magazines and internet-resources interviewed Axxon staff.
"Many came to see Intellect, our flagship product. They were overwhelmed by its capabilities to incorporate all the security systems into an all-inclusive powerful management environment while maintaining its flexibility and versatility to serve as the cornerstone for solutions in diverse industries, - said Eugenia Ostrovskaya, the Axxon international sales back-office head. - I am glad, that the guests welcomed not only our technologies, but they enjoyed the new interface for the Axxon product line and appreciated our efforts that went into the design of the exhibition stand. Debriefing the event, we reaffirmed our strong belief, that we are highly competitive in the global market at the current time and the new leading edge NGP powered product line gives us new marketing opportunities."