AxxonSoft Appoints John Centofanti as New VP of US Sales
02/10/2023
We are pleased to announce another addition to the AxxonSoft team: John Centofanti has joined AxxonSoft US as Vice President of Sales. In this role, John will lead our US sales team and help our customers continue to expand and grow with AxxonSoft.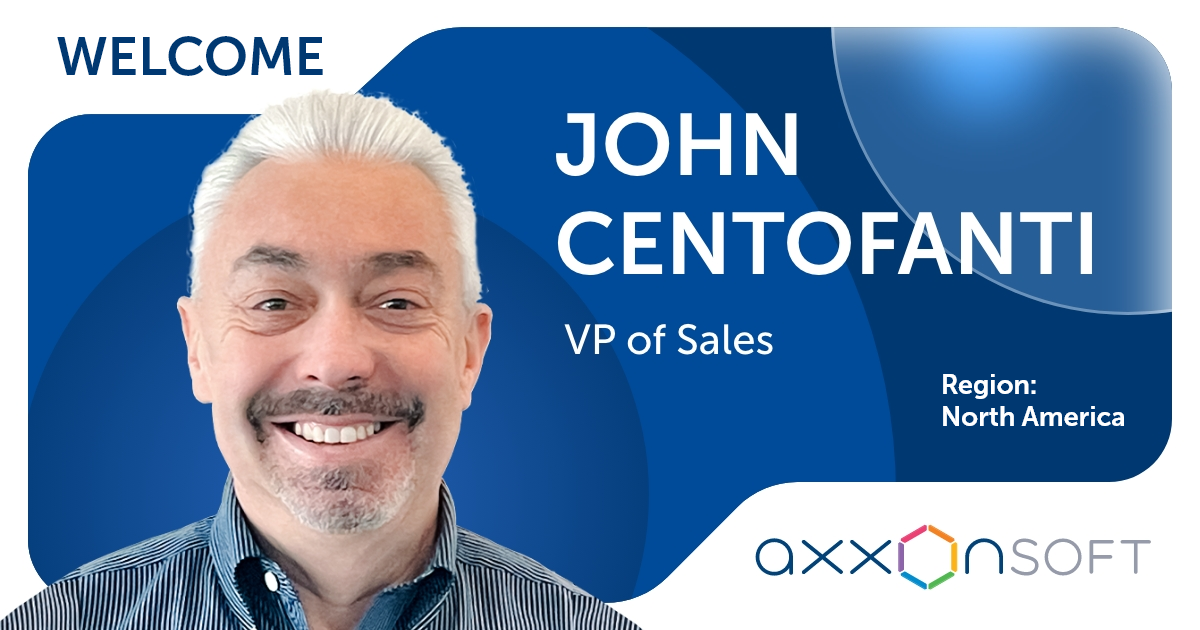 San Jose, CA, US — February 10, 2023 — AxxonSoft today announced the appointment of John Centofanti as the new VP of Sales, AxxonSoft US. 
In his new role, John will be responsible for AxxonSoft US' customer-focused and innovative approach to driving sales in the country. His areas of focus will include new partners, building robust software demand and creating strong sales.
"I am thrilled that John Centofanti will bring both his leadership and extensive security sales experience to the US team. His exceptional track record and passion for developing sales, helping existing partners and communities work better will be instrumental in supporting AxxonSoft's growth in the North America region in line with the company's development strategy,"
John brings more than 15 years of sales experience in the security and IT industries, with a strong track record of delivering large projects. Skilled in sales, CCTV, business development, electronics and wireless technologies, he has been responsible for driving revenue, engaging customers and collaborating to achieve business results. He holds a Bachelor's degree in Management/Marketing from Temple University.
In his new role, John will lead the charge in our sales efforts, building strong relationships with our customers and promoting growth in key markets. He will collaborate with our teams across the US to ensure that we are delivering the best possible value to our customers.
We are delighted that John has decided to join AxxonSoft.
To learn more about AxxonSoft's management team, visit the Leadership page.