AxxonSoft and Sigur Engaged in the Security Summit Virtual Event 2020
11/13/2020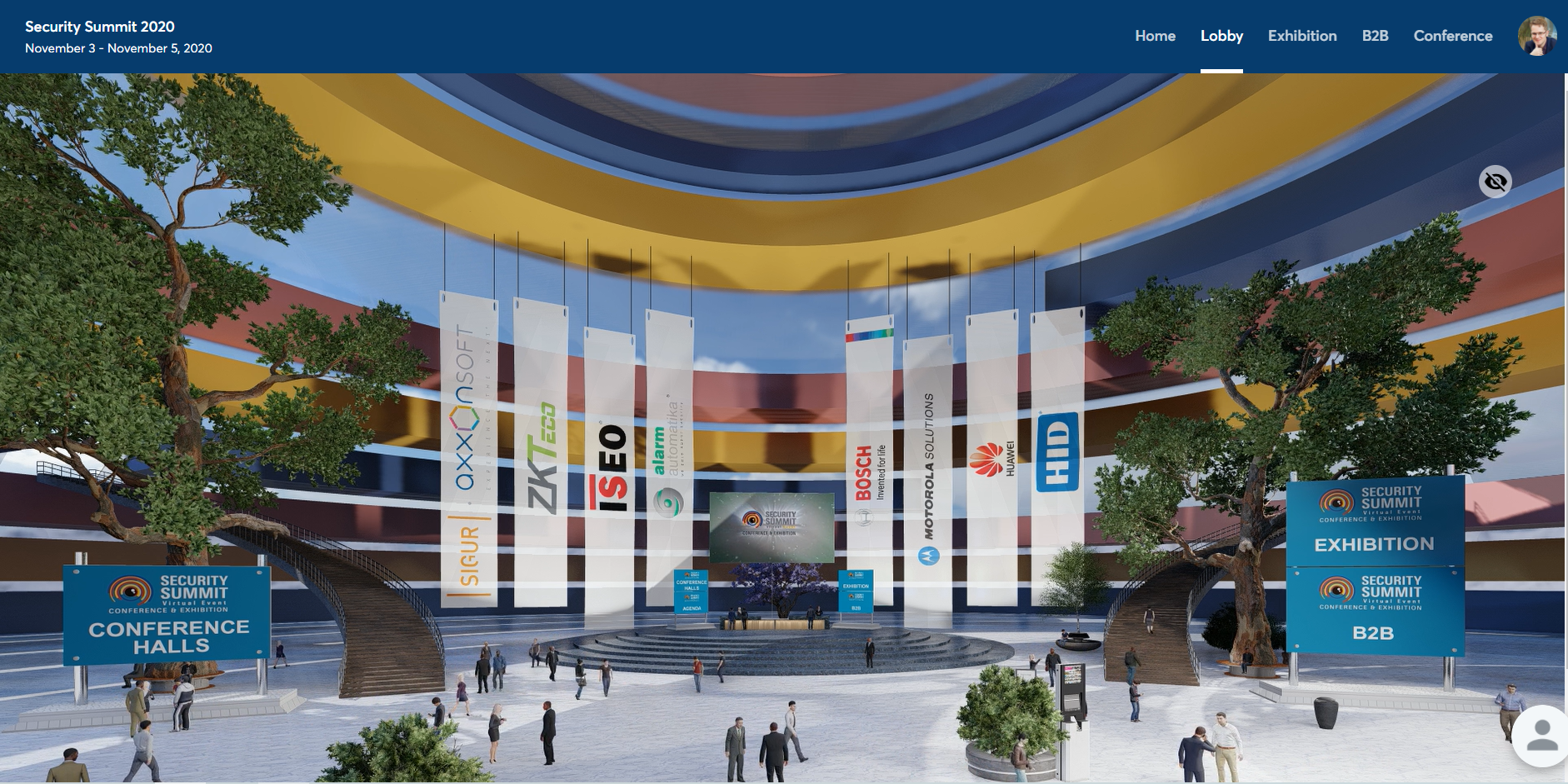 The Security Summit Virtual Event 2020 held on November 3–5 replaced the annual Adria Security Summit powered by Intersec in response to the pandemic. The event was extremely successful, and across three days it was named the largest virtual trade show dedicated to security and IoT in the whole of Europe at the moment. The event included 2,090 participants, 76 sponsors, more than 50 speakers who presented 22 lectures and case studies, and more than 800 online meetings.
AxxonSoft and Sigur were Platinum sponsors of the event. They presented the possibilities of their joint solution, which has flexible and expanded functionality through a combination of products from both companies, the intelligent VMS and feature-rich access control system.
As part of the current COVID-19 agenda, companies presented their solutions to prevent the spread of viral infections. AxxonSoft demonstrated the capabilities of AI-powered and integrated solutions such as:
Predefined social distancing violation detection.
Detection of people not wearing medical masks in public areas and organizations where it is mandatory.
Real-time occupancy monitoring to control the number of visitors entering a site or building, which helps people maintain social distancing.
Fever screening camera integration for quick and accurate remote body temperature measurement.
Access restriction for employees with fever — the solution based on the AxxonSoft software integrated with thermal cameras and an access control system.
Sigur presented its newest product — MR1 BLE reader, which provides non-contact identification and access by smartphone instead of an access card.
The participants of the Security Summit Virtual Event 2020 vested big interest in the new AxxonNet product — cloud VMS software platform that enables communications service providers and system integrators to build cloud-based video surveillance solutions (VSaaS) powered by AxxonSoft's AI analytics and intelligent search for recorded video.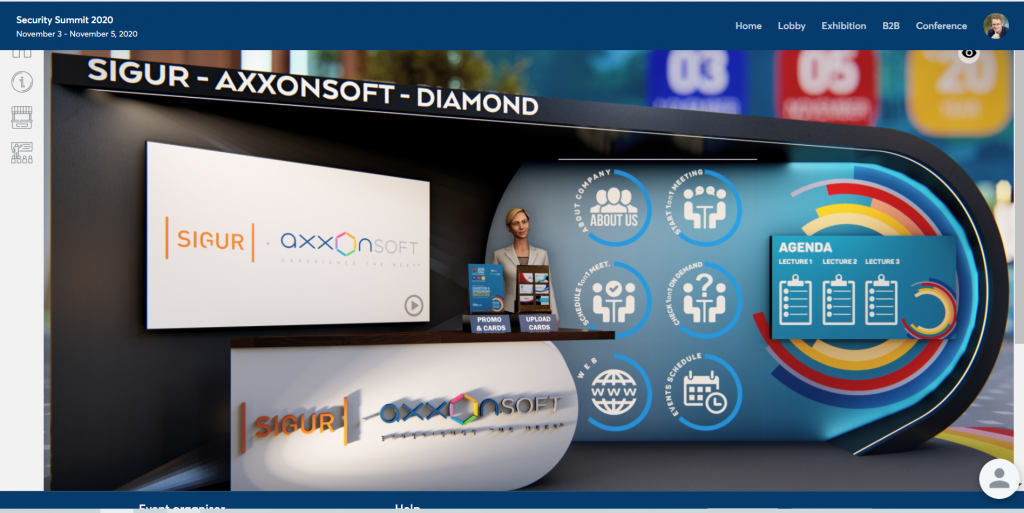 Security Summit Virtual Event 2020 proved to be an excellent platform for virtual meetings. It became an example and an opportunity for security industries to find B2B and B2C contacts, showcase their innovative technologies, and share their success stories. The next event of this format will be held in May 2021.