AxxonSoft security solutions were presented at IFSEC INDIA 2011
12/19/2011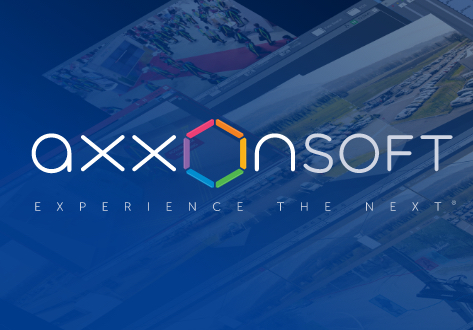 AxxonSoft security solutions were presented at the IFSEC INDIA 2011 international exhibition held in December 2011 in New Delhi, India. The company showcased its latest product range and technologies in the area of IP-based physical security management and intelligent video surveillance.
AxxonSoft was the conference sponsor for the Homeland Security India 2011captioned as "WAR AGAINST TERROR. A challenge to our homeland security."
AxxonSoft exhibited its flagship product Axxon Smart PRO demonstrating its ingenious video analytics functionality and features. Other solutions on display included the Facial Recognition system and Forensic Search technology. Auto-Intellect solution, a system which incorporates license plate recognition capabilities, received a huge response from the visitors, together with its allied product for traffic management.
AxxonSoft presented to its partners case studies of various city surveillance projects launched around the world using AxxonSoft solutions. Many leading players of the Indian security industry were keen to explore the advantages of the SafeCity solution and its system implementations.
AxxonSoft had the privilege to host many of its technological partners at the exhibition. A partial list includes: Axis, CNB, Messoa, LG, Everfocus, Pivot3, Vivotek, Brickcom, AcTi, Mobotix, Samsung, JVC, Panasonic, Discover, Infinova and Probe. AxxonSoft booth was exhibited with Mobotix, CNB, Sony, Vivotek, Brickcom, LG and PROBE cameras. Technology partners invited their distributors and system integrators to AxxonSoft booth to explore AxxonSoft solutions.
Director of Asia Pacific Mr. Durairaj Gireraj talked about AxxonSoft's expertise and capabilities in launching City Surveillance projects at the Homeland Security India 2011. The conference speech entitled "Safe City of the Future. Concepts, Technologies and Implementations" gave an in-depth analysis of the implementation of enterprise level city surveillance projects. The topic has generated interest among system implementation companies as well as government agencies and authorities who showed enthusiasm in exploring it further.
Over 450 system integrators and around 30 distributors visited AxxonSoft booth and expressed keen interest in unitizing AxxonSoft solutions. Around 830 copies of Axxon Smart Start software have been provided to partners on request to test its functionality.
Axxon Smart PRO with Forensic Search, Auto-Intellect and SafeCity were among the highlights of the AxxonSoft exhibit.
"With the growing trend of IP video surveillance in Indiaand the number of partnershiprequests that AxxonSoft received at IFSEC INDIA 2011, it is certainly encouraging to AxxonSoft India Team and is a promise of a fruitful year ahead,"
manager of AxxonSoft India Mr. Deepak Sandhu commented.