Grand Welcome for AxxonSoft in Myanmar: Build+Con Myanmar 2013
10/23/2013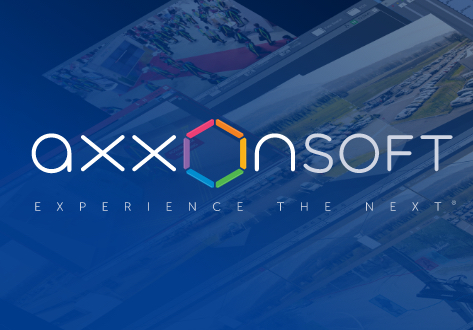 AxxonSoft participated in the inaugural Build+Con 2013 event held in conjunction with Myanmar Manufacturing Expo 2013 at Myanmar Convention Centre, Yangon, from 25 to 27 September 2013. The event was officially opened by Mr. U Nyan Tun Aung, Yangon Region Minister for Energy & Industry.
AxxonSoft presented its next-generation Axxon Next open-platform video management system (VMS) at the three-day event, demonstrating state-of-art technologies including intelligent video analytics, TimeCompressor motion events summary, and forensic search.
Together with local partner EDUPRO Solutions Co Ltd, AxxonSoft presented such innovative surveillance technologies as Facial Recognition, License Plate Recognition, and POS Retail Solutions. Application of AxxonSoft solutions in such diverse sectors as building and construction, Safe City (municipal surveillance projects), and commercial and industrial security was demonstrated.
AxxonSoft products have won much interest and praise from key industry players, including members of the Myanmar Engineering Society, Association of Myanmar Architects, and Associateship of Government Technical Institute. Industry professionals expressed keen interest in exploring and adapting the company's state-of-the-art technologies and solutions for the security and surveillance industry.
Dr. Nyan Soe, Chairman of EDUPRO Solutions, was delighted: "EDUPRO is proud to introduce AxxonSoft security and surveillance solutions for the first time in Myanmar. With this new and advanced technology, we can make a safe environment for all classes of our people. As we start the development of our nation, security is of the utmost importance."
He continued: "I am quite confident that in the near future our people will learn, accept and apply these new products and solutions, installing them in commercial and corporate buildings, housing of all types, banks, museums, libraries and the like. Together with AxxonSoft, EDUPRO looks forward to providing innovative surveillance solutions on the market in Myanmar, assuring high-quality support with trained professionals."
Following the successful debut of AxxonSoft solutions at Build+Con 2013, EDUPRO Solutions Co Ltd organized a seminar held on 28 September 2013 at the International Business Center in Yangon. The seminar provided an interactive venue for system integrators, installers and security companies to understand and explore more about video security and surveillance solutions from AxxonSoft.
About the Partner. EDUPRO Solutions Co Ltd is focused on providing IT and allied services to private and government sector clients seeking turnkey solutions. EDUPRO develops unique products for the education and hospitality sectors, excelling in project management. EDUPRO is partnering with AxxonSoft and Visonic to provide security and surveillance solutions in Myanmar.