W&T network servers integrated into Axxon Next VMS
03/25/2013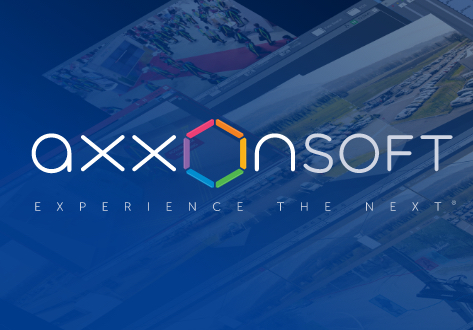 The Axxon Next open VMS platform, developed by AxxonSoft, now includes full support for Web-IO hardware manufactured by W&T, a German company.
Web-IO Digital servers use dry contacts to connect external sensors (inputs) and actuators (relays).
Web-IO Digital servers interface with Axxon Next over a Ethernet network, allowing Axxon Next to remotely manage fire and security alarm hardware, access control devices, and other security equipment via the servers.
Support for the following W&T servers has been integrated into Axxon Next:
Web-IO Digital 12xIn, 12xOut – the server supports connecting 12 sensors (in) and 12 relays (out).
Web-IO Digital 12xIn, 6xOut – the server supports connecting 12 sensors (in) and 6 relays (out).
Web-IO Digital 2xIn, 2xOut – the server supports connecting 2 sensors (in) and 2 relays (out).
When a server is integrated with Axxon Next, relay control (circuit opening and closing) and monitoring of sensor status (triggered alarms) are performed through the Axxon Next graphical interface.
Axxon Next allows incorporating sensor readings into automatic reactions to security events: for example, when a security sensor is triggered, the closest camera can start recording and the electronic entrance lock can be shut.
Web-IO Digital device integration takes place over the HTTP API.
Support is available in versions 3.1.0 and later of Axxon Next.
According to the developers, this integration offers a number of opportunities thanks to the immense demand for Web-IO Digital hardware, particularly in Western Europe.
About the partner
W&T is a leading German developer of popular technological solutions for diverse areas of business, concentrating on the security and video surveillance markets.
About AxxonSoft
AxxonSoft is a leading developer of open platform video management software (VMS) and integrated security systems. The company's partners include over 2,500 companies, performing more then 1,500 installations every month. With over 30 offices and representatives in all key regions, AxxonSoft is able to guarantee quick deliveries and top-tier support to partners everywhere in the world.
AxxonSoft software allows creating smart video surveillance systems and integrated security systems for diverse sites, even decentralized ones scattered over large areas. AxxonSoft products are at the heart of over 80 Safe City systems and security systems at airports, ports, banks, industrial facilities, retail chains, and gas station chains, as well as many other public- and private-sector facilities around the globe.